Asian Restaurant Hot Pot giveaway – win Hotel Starest Romance package!
PARTICIPATE IN GIVEAWAY AND WIN ROMANCE PACKAGE!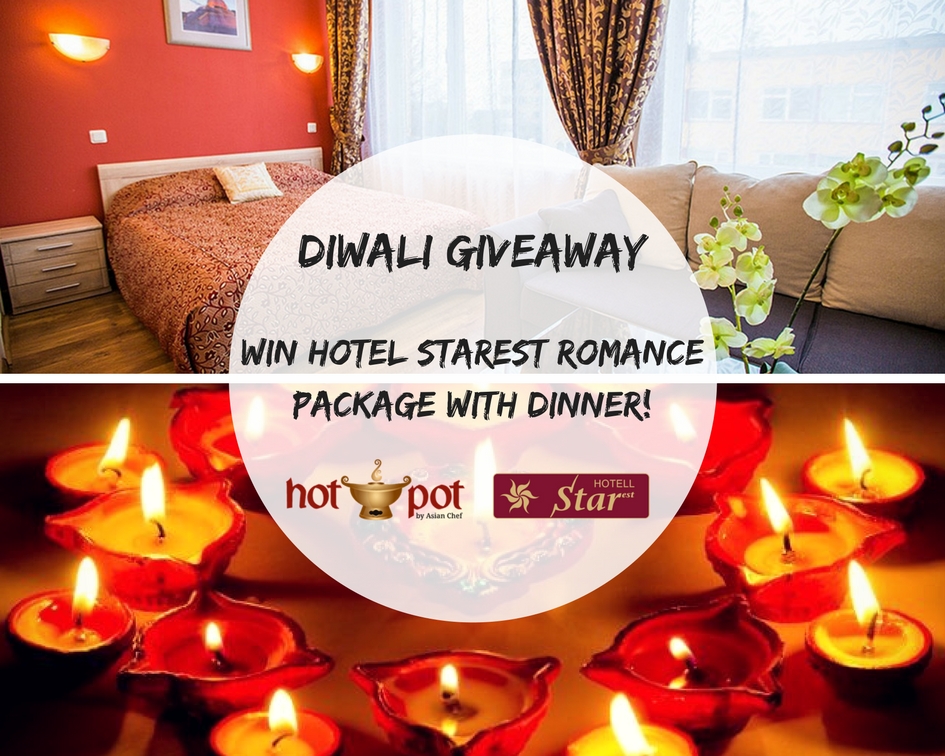 What is Diwali?
Deepavali or Diwali is the Hindu festival of lights celebrated every year in autumn in the northern hemisphere (spring in southern hemisphere). One of the most popular festivals of Hinduism, it spiritually signifies the victory of light over darkness, good over evil, knowledge over ignorance, and hope over despair. Its celebration includes millions of lights shining on housetops, outside doors and windows, around temples and other buildings in the communities and countries where it is observed.
How to win romance package with dinner?
Asian restaurant Hot Pot makes a giveaway on 23.10.2017. To win the package, please go to Hot Pot resturant Facebook page and like their fanpage, share this picture and write a comment with you would like to come. Good luck!